Wombat Preset
15 Oct 2008
Matt sent me a Programmer's Notepad preset for a colour scheme that he uses across all of his editors, known as Wombat: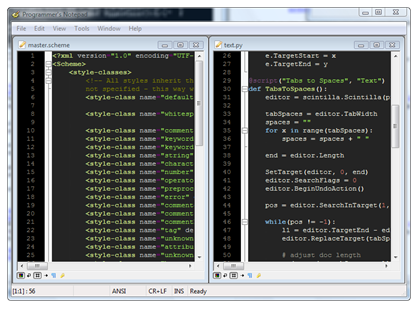 I like it a lot, perhaps even more than the Zenburn scheme that's shipping with 0.9 right now. Wombat will be included with the next release, but if you need it now then you can get it here:
Download the Wombat Preset for Programmer's Notepad
| | | |
| --- | --- | --- |
| Simply expand the zip and drop the xml file in your PN\presets directory. Then select Wombat from Tools | Options | Styles and press the Load button. Thanks Matt! |
Do you have some colours of your own that you think other people would like? Save your preset and send it to me or post it in the forums!